Success stories from grant makers at Foundations and Trusts across Australia.
About Fay Fuller Foundation
The Fay Fuller Foundation goal aims for every South Australian to be as healthy as they can be. They fund projects that lay the foundations for improving the overall health of the people in this state. The Foundation focuses on long-term funding partnerships with an emphasis on the three pillars of health – physical health, mental health and social wellbeing.
I don't see the cost of Grant Toolbox as an expense but more as an investment for the Foundation. The return is not only in increased efficiencies through time saved via automation and streamlining, it also includes all the other key features and functionality. The level of insights you can glean through having your data online and centralised not only provides risk mitigation but also supports our evaluation and strategic decision making.

Niall Fay
CEO – Fay Fuller Foundation
James and Diana Ramsay Foundation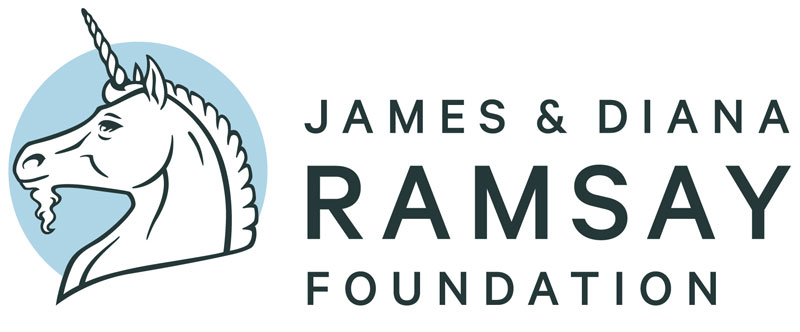 The James and Diana Ramsay Foundation was using a generic database to capture their data and required an online function to accept applications with in-depth functionality, simple to use for both applicants and the Foundation. Moving to Grant Toolbox has removed the need to double handle their data as every piece of information is saved, searchable and easily accessible for reporting and budgeting.
GTBX Client since
April 2019
Dollars Granted
Over $1M annually
Old System
Access
Key Pain Points
Double entry of data in the old system
Limited support of an old and dated system
Declining customer support
Responsive customer support

Remote access and Cloud based

Easy to use online application for grantees

Remove the need to update numerous excel spreadsheets

Affordable license fees – alternatives were priced at $20,000 which just wasn't feasible
Early adopters of Grant Toolbox
JDRF were one of the early adopters of Grant Toolbox and piloted the software during 2019.  Their key criteria for the software was to ensure that all information was able to be kept in one place and to have a CRM which would have the ability to input notes at an organisation, contact or application level to assist in building up historical records of their grant recipients and remove the need to save emails as word documents.  Reporting on an annual and ongoing basis at a push of a button was also a must have.
While Grant Toolbox is ideal for increasing efficiencies, it is much more than that as it is built for tracking engagement, agreements, users and streamlining reporting. Having extra time in the future will enable me to dedicate more time to review our reports and evaluation.

I believe the automation has freed us to focus more on our partnerships by being out in the field visiting our partner organisations. Not only has it reduced the double handling of our data, it has also removed the error rate as the system prompts me when information is missing from any field.

Kiah Elsworthy Grants Manager - James and Diana Ramsay Foundation
Grant Toolbox has a clean and simple look and the buttons on my home page easily show what needs to be actioned – for example the 30 day workflow and outstanding receipts. Being cloud based it provides complete flexibility to work from anywhere. I can log in and see exactly where things are at regardless of whether I am in the office or not.

Kerry de Lorme
Executive Director – James and Diana Ramsay Foundation
About JDRF
The James and Diana Ramsay Foundation (JDRF) was established in 2008 as a Private Ancillary Fund by Diana Ramsay (AO) and has granted over $14.7M in grants since inception. The aim of the Foundation is to continue to foster excellence in the arts and medical research and to support programs for youth at risk. JDRF aims to provide effective grant making decisions through long-term, trust based relationships to ensure strengthened organisations and services to the community, aiming to clearly communicate their expectations, hopes and visions with their funding partners.
Designed to
suit every
organisation,
from no staff
to full teams!
We are grant makers ourselves so we understand your day to day challenges. Read more about our Key Features.
"While Grant Toolbox is ideal for increasing efficiencies, it is much more than that as it is built for tracking applications, engagement, agreements, users and streamlining reporting."
Kiah Elsworthy – Grants Manger
JDRF Read more…